Welcome to the Texas Center for Equity Promotion
TexCEP is dedicated to fostering a more equitable future for the people of Central Texas and beyond. We have undertaken a crucial mission – to champion and advance health and educational equity through cutting-edge research, impactful outreach and collaborative partnerships. 
Our commitment to equity lies at the heart of everything we do. At the center of our efforts are communities that have been marginalized based on race, ethnicity, socioeconomic status, language, immigration status, gender and gender identity, sexual orientation, religious affiliation, disability status, and the intersectional identities that result from these constructs. We recognize that disparities in health and education persist in our society for individuals with these marginalized identities. As scholars and advocates, TexCEP faculty are committed to further understanding and supporting our communities. Join us in our mission to dismantle barriers and create equitable pathways for success.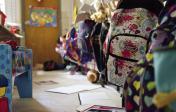 Learn more about the center's mission, vision and core tenets.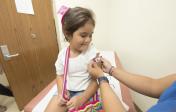 Learn more about our leadership, steering committee and affiliated faculty.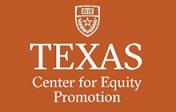 Our community of researchers and practitioners invite you to join us.
Land Acknowledgement
The Texas Center for Equity Promotion would like to acknowledge that the land we meet on belongs to the traditional territory of a number of Indigenous peoples, including the Apache, the Alabama-Coushatta Tribe of Texas, the Kickapoo Tribe of Texas, the Ysleta del sur Pueblo, the Lipan Apache Tribe, the Texas Band of Yaqui Indians, and the Coahuitlecan.
Additionally, Texas is and has been home to the Caddo, Comanche, Kiowa, Wichita, Chickasaw, and Waco nations. We honor and thank the Indigenous peoples connected to this territory where we gather, and give gratitude to this land on which we meet. We work to decolonize our practices, and make our center an inclusive space for all.